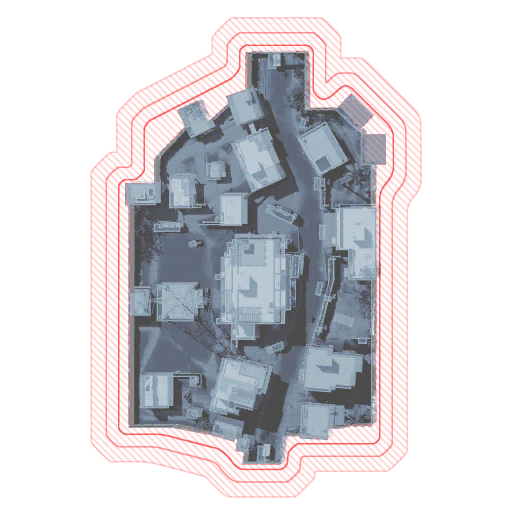 Before the war, this small neighborhood was a wonderful place to live despite the arid conditions. A few residences surrounded a couple of local business, such as an outdoor market, a garage that also fixed bicycles, and a power plant.
Unfortunately, when Al-Qatala rolled in, they drove out these peaceful neighbors and commandeered the area to make a hideout. At the core of this neighborhood is a Lab where they were in the process of making problematic materials to take further control of the region.
Surrounding this Lab, one can find plenty of evidence of Al-Qatala's defilement, whether it's an armored vehicle parked outside the Garage or their flags flying in and above homes and businesses.