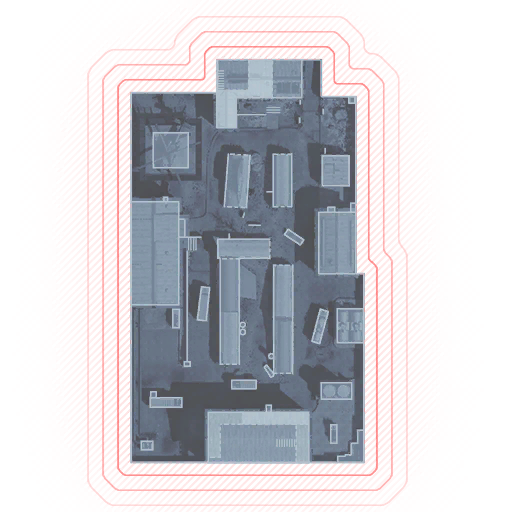 Scrapyard is a medium-small sized map suited for 6v6 playlists. Technically a three-lane map, fighting will take place within, between, around, and across two long streets and a field filled with fuselages. Although certain lanes and areas are more suited for specific playstyles, all weapons will find a home within the Scrapyard.
The map is bookended at the north and south by the Green and Red Warehouses respectively. Both warehouses have additional accessible levels for a wide vista over the map. Next to the Green Warehouse is an inaccessible helicopter on a platform.

There are two other warehouses in the map's center on the eastern and western borders. Leading up to either of these are routes both narrow and wide, allowing for a variety of playstyles to force their preferred engagements in and around them.