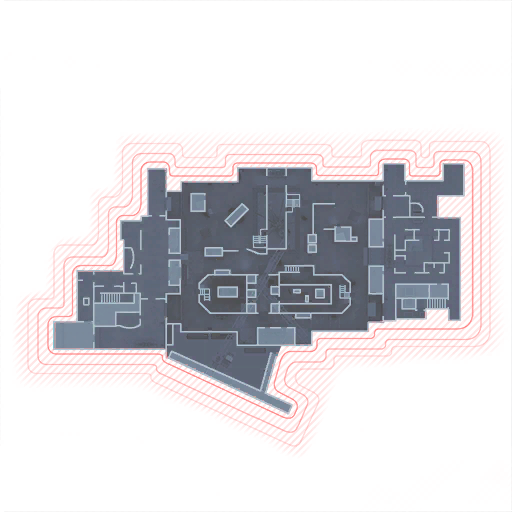 Highrise is a mid-sized Multiplayer map that deploys soldiers to a construction site atop a towering skyscraper. The initial spawns are located to the north and south in opposite facing office buildings, with a helipad and buildings materials in the middle.
Both spawns offer similar options for approaching the map, with exits straight out the front of the office buildings for direct access to the middle. The initial spawns also hold entries to the sneakier tunnel route that leads from one office building through the middle of the map to the other. The buildings themselves feature multiple rooms and scattered office equipment leading to many hectic, close-quarters battles.
Middle map is where things really get interesting, as the multi-tiered layout finds players fighting each other from above and below. The far west and center lanes run over the ground floor, providing some cover through walls and other obstacles set along these paths. Between those lanes is the lower level, featuring a large AC unit and other obstacles. This level connects to the tunnel entrances of both buildings.
An elevated helipad dominates the east side of the map, with two staircases leading up top where a grounded helicopter offers some cover from surrounding threats. Fighting from here is a high risk, high reward proposition. You're given a commanding view of middle map and into portions of both office buildings, though every angle you're given means an angle for your enemies, as well.